Moral Foundations of Law Seminar
---

MORAL FOUNDATIONS OF LAW
July 21-27, 2019 • Princeton, New Jersey
Moral Foundations of Law is a week-long program investigating the relationship between sound norms of critical morality and civil law. Under the direction of Gerard V. Bradley (Notre Dame Law School), the seminar examines the relation between moral and legal philosophy in the Anglo-American tradition both in legal positivism and the natural law tradition. Seminar discussions cover the history and development of legal theory, the positivism-natural law debate, questions regarding constitutionalism and the judiciary, the nature of punishment, and contemporary social moral debates in the law. Evening lectures are presented by legal experts, including appellate court judges and law professors.
Faculty
Gerard V. Bradley, Notre Dame Law School
John M. Finnis, University of Oxford; Notre Dame Law School
Robert P. George, Princeton University
Adam MacLeod, Faulkner University 
Matthew Franck, Witherspoon Institute
---
Eligibility
This seminar is open to rising 2L and 3L JD candidates as well as LLM and JSD candidates. International applicants with undergraduate degrees in law are also welcome to apply.
The following documents are required of applicants: cover letter explaining your interest in the seminar, resume or curriculum vitae, and two letters of recommendation. All application materials must be submitted online on or before February 11, 2019; applications received by email will not be considered.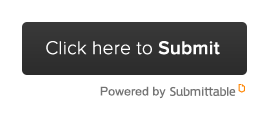 Location and Admissions Information 
Admitted students will be notified of their status in mid-March. A non-refundable $250 registration fee is required of all admitted students to offset the costs of tuition, room, and board to attend this program.  
Questions?
Email us at summer@winst.org.