INTRODUCTION TO COLLEGE LIFE
July 8-11, 2020 • Princeton, New Jersey
This new seminar, beginning in the summer of 2020, seeks to provide ongoing formation to students who have already attended The Moral Life and the Classical Tradition seminar as high school students and who are about to arrive to their college campuses in the fall for the first time. How do you survive and thrive at the university? How do you navigate issues of free speech, genuine inquiry, and the challenges of social life on campus?
The seminar is directed by Dr. R. J. Snell, Director of Academic Programs at the Witherspoon Institute.
---
Eligibility
This seminar is open to incoming freshmen who are alums of the MLCT seminar and/or seminars at our affiliates in the FEHE network.
The following documents are required of applicants: cover letter explaining your interest in the seminar, resume or curriculum vitae, and two letters of recommendation. All application materials must be submitted online on or before February 11, 2020; applications received by email will not be considered.
Click on the button below to apply: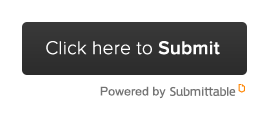 Location and Admissions Information 
Admitted students will be notified of their status in mid-March. A non-refundable $275 registration fee is required of all admitted students to offset the costs of tuition, room, and board to attend this program.
Questions?
Email us at summer@winst.org.