August 2-7, 2021 • Princeton • New Jersey
Thomistic Seminar: On Justice
In one venerable strand of European thought about justice, concern over justice is concern over rendering to each their right.  In modern philosophy, concern over justice comes into play when different parties going about their business find themselves at cross-purposes.  Justice prevents them from running roughshod over each other.  On the modern view, the parties in conflict can be as different as we please—lacking shared language, custom, or culture—but any who resort to immoral means to prevail are rightly charged with injustice.  Justice sets definite limits on the means that can be taken in situations of conflict even when the parties to the conflict are strangers meeting on a road.  These two roots of thought about justice—as rendering to each what is due and as governing situations of conflict generally—are obviously related.  The tie that binds is clearly some thought that the strangers on the road owe each other justice.  And this, in turn, grounds the idea that justice covers the whole field of specifically moral obligation.
Enormous and difficult philosophical questions about justice arise at this juncture.  Why might we think that considerations of justice exceed the boundaries of any given political community? What do parties in conflict have to share if they are bound by considerations of justice despite their many differences?  What is the nature and force of the obligation at issue?  What is its source?  In this seminar, we will take up these kinds of questions with the help of Aristotle, Thomas Aquinas, and contemporary Anglophone analytic philosophers.
Faculty
Candace Vogler, University of Chicago
Therese Cory, University of Notre Dame
Dhananjay Jagannathan, Columbia University
Winifred "Anselm" Mueller, University of Chicago
---
Eligibility
This seminar is open to graduate students in philosophy and related fields.
Application Information
The following documents are required of applicants: cover letter explaining your interest in the seminar, resume or curriculum vitae, copies of your unofficial transcripts, and two letters of recommendation. All application materials must be submitted online on or before February 15, 2021; applications received by email will not be considered.
Click on the button below to apply: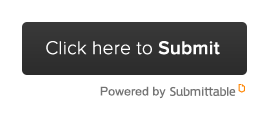 Location and Admissions Information 
Admitted students will be notified of their status in mid-March. A non-refundable $300 registration fee is required of all admitted students to offset the costs of tuition, room, and board to attend this program.
Questions?
Email us at summer@winst.org.