August 2-8, 2020 • Princeton • New Jersey
Analytic philosophers ordinarily take it that rationality involves two different kinds of excellence—excellence in theoretical or speculative reason and excellence in practical reason. There are many ways of distinguishing the two. Theoretical reason, some say, is directed to the true; practical reason is directed to the good. Sound exercise of theoretical reason yields knowledge or belief; sound exercise of practical reason yields wise conduct or good decisions. Theoretical reason is in some sense impersonal—it is on the track of some aspect of reality that is importantly distinct from the thinker. Practical reason is personal—it directs the choices, actions, and conduct of the very thinker engaged in practical reasoning. In this seminar, we will consider Aquinas's understanding of practical rationality alongside work by contemporary analytic philosophers. Does the excellent exercise of practical reason require treating particular choices in the context of larger pursuits or ends? What kinds of standards govern practical reason? Can we understand practical rationality apart from thought about ethics?
Faculty
Candace Vogler, University of Chicago

Therese Cory, University of Notre Dame
Dhananjay Jagannathan, Columbia University
Winifred "Anselm" Muller, University of Chicago
---
Eligibility
This seminar is open to graduate students in philosophy and related fields.
Application Information
The following documents are required of applicants: cover letter explaining your interest in the seminar, resume or curriculum vitae, copies of your unofficial transcripts, and two letters of recommendation. All application materials must be submitted online on or before February 11, 2020; applications received by email will not be considered.
Click on the button below to apply: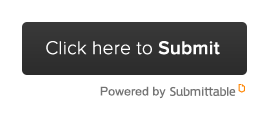 Location and Admissions Information 
Admitted students will be notified of their status in mid-March. A non-refundable $275 registration fee is required of all admitted students to offset the costs of tuition, room, and board to attend this program.
Questions?
Email us at summer@winst.org.