August 2-8, 2020 • Princeton • New Jersey
Metaphysics and Mindedness
How are we to understand the relation between mind and body?  What, if anything, sets human mindedness apart from the cognitive, affective, and conative capacities of other animals?  How can we develop an account of mind and body that explains the sense in which a human being counts as a distinctive, individual, unified creature sharing something crucial with other human beings? How does thought about mind and body help us to think about both our differences and what we have in common?  In this seminar, we will discuss these and other questions, bringing Aquinas's account into conversation with older discussions of the nature of intellect and the relation of matter and form, as well as with the contemporary philosophical work on hylomorphism, on the relation between human and non-human intelligence, and on embodied mindedness more generally.  Our aim will be to explore the metaphysical aspects of Aquinas's account of the intellectual animal, focusing on whether and how Aquinas could contribute new insight to contemporary philosophical discussion.
Faculty
Candace Vogler, University of Chicago
Therese Cory, University of Notre Dame
Dhananjay Jagannathan, Columbia University
Winifred "Anselm" Mueller, University of Chicago
---
Eligibility
This seminar is open to graduate students in philosophy and related fields.
Application Information
The following documents are required of applicants: cover letter explaining your interest in the seminar, resume or curriculum vitae, copies of your unofficial transcripts, and two letters of recommendation. All application materials must be submitted online on or before February 11, 2020; applications received by email will not be considered.
Click on the button below to apply: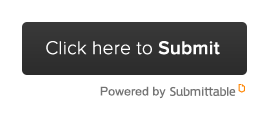 Location and Admissions Information 
Admitted students will be notified of their status in mid-March. A non-refundable $275 registration fee is required of all admitted students to offset the costs of tuition, room, and board to attend this program.
Questions?
Email us at summer@winst.org.