July 30 – Aug 5, 2023
Princeton, New Jersey
Thomistic Seminar: The Normativity of Nature (2022)
Sugar dissolves in water, puddles of water evaporate in the sun, quasars pulse, and so on—these expressions point to regularities in nature.  They also point to something more than mere regularities—tendencies, say, or dispositions, powers or capacities, aspects of a causal order in the world.  These thoughts, all on their own, suggest that there is some sort of low-level normativity in nature—a presupposition that some kinds of changes should occur under some kinds of circumstances, and recent work in mainstream Anglo-American philosophy of science and metaphysics has involved many efforts to theorize the kind of order at issue in these matters involving inanimate aspects of the natural world.  Things get even more exciting when we turn to the animate—the biological—natural world.  Here, we find recent work urging that such matters as right conduct, good character, and basic understanding of species of living things all involve natural normativity.  That the heart pumps blood, that fish swim, that wolves hunt in packs, and that I ought never to take murderous mean to my ends—however exalted those ends might be—are taken to be matters of natural normativity as well.  In this seminar, we will read recent mainstream Anglo-American philosophical work on these topics alongside some of Aquinas's work with an eye toward investigating the normativity of nature.
Faculty
Candace Vogler, University of Chicago
Therese Cory, University of Notre Dame
Dhananjay Jagannathan, Columbia University
Anselm Mueller, University of Chicago
---
Eligibility
This seminar is open to graduate students in philosophy and related fields.
Application Information
The following documents are required of applicants: cover letter explaining your interest in the seminar, resume or curriculum vitae, copies of your unofficial transcripts, and two letters of recommendation. All application materials must be submitted online on or before February 15, 2023; applications received by email will not be considered.
Click on the button below to apply: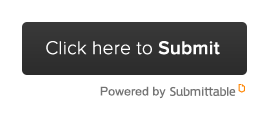 Admissions Information 
Admitted students will be notified of their status in mid-March. A non-refundable $350 registration fee is required of all admitted students to offset the costs of tuition, room, and board to attend this program held on Princeton University's campus.
Questions?
Email us at summer@winst.org.