About
The Witherspoon Forum provides a space for high school students who are serious about their studies to discuss foundational questions of human existence and contemporary cultural issues in dialogue with their peers and Witherspoon's seminar leaders.
Each academic year, the Forum features six three-part virtual seminars that explore a common theme through interdisciplinary approaches, including political theory, philosophy, history, literature, and the arts. No subject matter expertise is expected, and no grades are assigned. Instead, the Forum seeks to foster rigorous conversation, meaningful reflection on fundamental questions, and intellectual friendship.
Open to students in grades ten, eleven, and twelve, applicants are invited to specify which seminars they plan to attend. If accepted, students commit to attending these seminars. Those who attend four or more seminars throughout the year will be recognized as Witherspoon Scholars. They will also receive priority consideration for the Witherspoon Institute's week-long, in-person summer seminar, Moral Life and Classical Tradition.
Revolutions
The Forum's inaugural theme is "Revolutions." The word calls to mind distant historical periods such as Colonial America or the French First Republic. Yet many commentators believe we live in a time of revolution today. With political polarization, economic insecurity, troubled institutions, and persistent social unrest, it seems that revolutionary ingredients are everywhere we look. If so, what exactly is this revolution, and how can we navigate it? What are the scientific, religious, political, social, and artistic dimensions of this revolution? Do we respond to revolution with revolution, or something else?
Fall 2023
Revolutions in Science and Faith – Dr. Jamie Boulding, Associate Director
October 3rd, 10th, and 17th —  7:00pm EST over Zoom
In this three-part seminar, we will explore three scientific revolutions that raise fundamental questions about God, humanity, and the cosmos: the Galileo Affair, which challenges our place in the universe; Darwin's theory of evolution, which challenges our place in the natural world; and the ongoing revolution in artificial intelligence, which will raise both economic and existential challenges. In each case, we'll reflect on what it means to be human, and who gets to decide.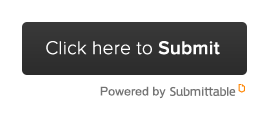 ---
Revolutions and Totalitarianism – Dr. Brandon van Dyck
October 31st, November 7th and 14th —  7:00pm EST over Zoom
A revolution is a rare event in which an ideological vanguard successfully spearheads the rapid transformation of a country's state and social order (e.g., France in 1789, Russia in 1917, Germany in 1933-34, Cuba in 1959, Iran in 1979). Under what conditions do revolutions occur, and why are they so rare? Why do they often result in totalitarianism and long-lasting dictatorship? Are the advanced Western countries, including the US, in the midst of revolutions?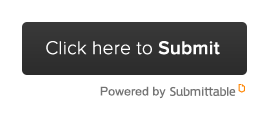 ---
Rewinding Revolutions – John David Corwin, Manager of Academic Programs
November 28th, December 5th and 12th  —  7:00pm EST over Zoom
There is today powerful nostalgia for the return of monarchical and pre-industrial ways of life. Public intellectuals advocate for more authoritarian rule while others champion returning to the land by homesteading and taking up traditional trades like woodworking. The American Revolution with other similar movements and the Industrial Revolution overturned these ways of life and established new ways that fostered the freedom and flourishing of more individuals than ever before. What, then, is motivating this seeming rejection of these key movements? Does this nostalgia indicate a failure of these revolutions? Should we attempt a return to these pre-revolutionary times?