The Institute accepts applications from outstanding undergraduate students and recent college graduates for an extremely limited number of full-time, paid summer internships. Summer interns generally work on a variety of research and administrative projects at the Institute in addition to attending various summer seminars. Some interns also work as RAs for the high school seminars. Interns receive mentorship from staff and intellectual formation in weekly reading groups.
Recent interns include students from Boston College, University of Chicago, Columbia, the University of Pittsburgh, Princeton University, Southern Baptist Theological Seminary, Wake Forest University, and the University of Dallas.
A Summer 2021 intern says,
My internship with Witherspoon involved fun and edifying projects that ranged from helping organize and run summer seminars, supporting students and studying with professors, to reviewing a book on Jewish law – a subject I had never studied before! One of the highlights of this past seminar was my experience as a resident assistant for the high school girls' MLCT seminar. From conversations about how to steward friendship and romantic relationships with wisdom and care, to friendly debates about theological differences, these young women taught me so much about how to engage in truth-seeking with courage, humility, and grace. I'm grateful to have had the opportunity to provide advice and mentorship, and hopefully teach them something meaningful in return.
Ideally, interns for summer 2023 will be available between June 1 and August 15. Interested applicants should include their availability in their application materials, even if your availability falls outside the specified time frame.
Applicants for the internship must be eligible to work in the United States, so interns must be either a United States citizen or possess a green card or other visa, which qualifies the student to work in the United States.
Click on the button below to apply: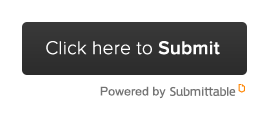 Applications include a cover letter, Academic CV or resume, writing sample, two letters of recommendation, and unofficial transcripts. Applicants may indicate interest in being considered separately for the First Principles, Natural Law & Public Affairs, and/or Thomistic Seminars if they are not offered an internship without submitting an additional application.
Applications received by email or any other means will not be considered. Incomplete applications will not be considered. Applications must be completed online and submitted by 11:59 pm on January 29, 2023.
Questions may be directed to: summer@winst.org.